July 23, 2019
FaceApp Spreads Like Wildfire: My Two Cents On The Russian App Controversy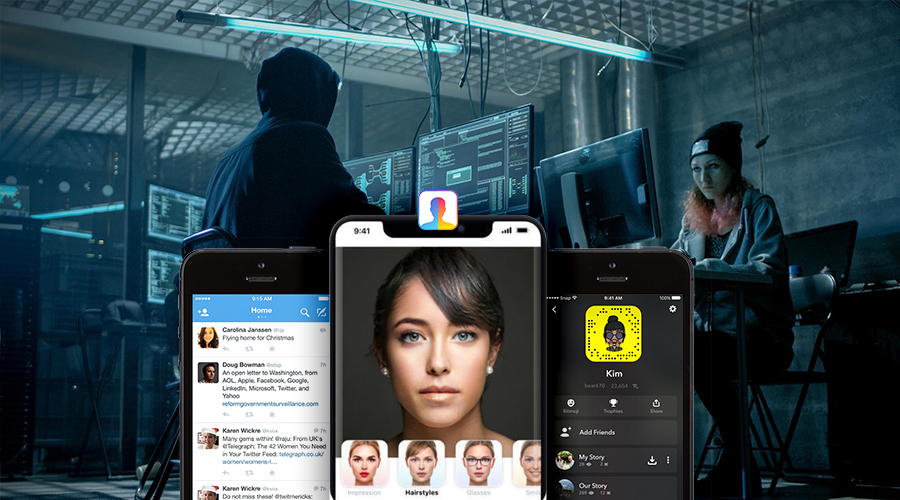 The Internet community is up in arms about FaceApp, looking for torches and pitchforks... while using social media that can be called out for the same crimes.
The reaction of online community can also be tied more to the fact FaceApp is a shady Russian app, not necessarily because some shady company stands behind it. Nobody bats an eye that companies like Snapchat, Facebook and Twitter basically do the same thing.
Here is what FaceApp has in its User Content section.
"
You grant FaceApp a perpetual, irrevocable, nonexclusive, royalty-free, worldwide, fully-paid, transferable sub licensable license to use, reproduce, modify, adapt, publish, translate, create derivative works from, distribute, publicly perform and display User Content and any name, username or likeness provided in connection with your User Content in all media formats and channels now known or later developed, without compensation to you.
And here is something that you can see on Twitter...
"
By submitting, posting or displaying Content on or through the Services, you grant us a worldwide, non-exclusive, royalty-free license (with the right to sublicense) to use, copy, reproduce, process, adapt, modify, publish, transmit, display and distribute such Content in any and all media or distribution methods (now known or later developed). This license authorizes us to make your Content available to the rest of the world and to let others do the same.
I guess Russia automatically raises red flags in the Western world, even though their flag colors are the same as American.
But my point stands - this activity of FaceApp developers has to stop, but unfortunately, it will not.
As you might know, the Internet picked this trend up and even launched a challenge, that encourages others to try the app out. Viral videos don't even handle a candle next to such challenges, as celebrities take part in them too, and automatically make it a "cool thing" to do.
One could call FaceApp a social engineering app. It just pulls people's curiosity strings instead of relying on the scare tactic. 
It simply doesn't work well when you ask people to share their face in a different way.
Let us add you to our facial recognition database real quick.

Uh, that's a no from me.

What if you could apply Danny Trejo filter to your face in a handy app?

Show me how it works!
You don't necessarily have to be Danny Trejo though. You can easily try to be all cute and try a dog filter from Snapchat...
Point stands - message is nothing, delivery is everything.
I don't know how many 9 to 5 workers have time to research a company that developed this app, and I bet that many of them don't even know that it has anything to do with the Russian Federation. Nobody reads Terms and Conditions anyway...
People just want to satisfy their curiosity, share the taken photos on social media, and that's pretty much it.
Is this entertainment even worth it? 
When you consider that your digital face shot from a dead-on angle travels to servers of the foreign country, the answer is "no". Needless to say, it's easier to stop a wildfire than get your facial scan back from the other part of the world.
"
FaceApp, its Affiliates, or Service Providers may transfer information that we collect about you, including personal information across borders and from your country or jurisdiction to other countries or jurisdictions around the world. If you are located in the European Union or other regions with laws governing data collection and use that may differ from U.S. law, please note that we may transfer information, including personal information, to a country and jurisdiction that does not have the same data protection laws as your jurisdiction.
GDP-who?
I wouldn't let the "Skynet overlords" take over my privacy completely, and I don't want you to give up so easily as well. For now I can only warn you to be careful when you scan your face through some viral app, whether it comes from foreign country or your own.
Stay safe, and have a great week.